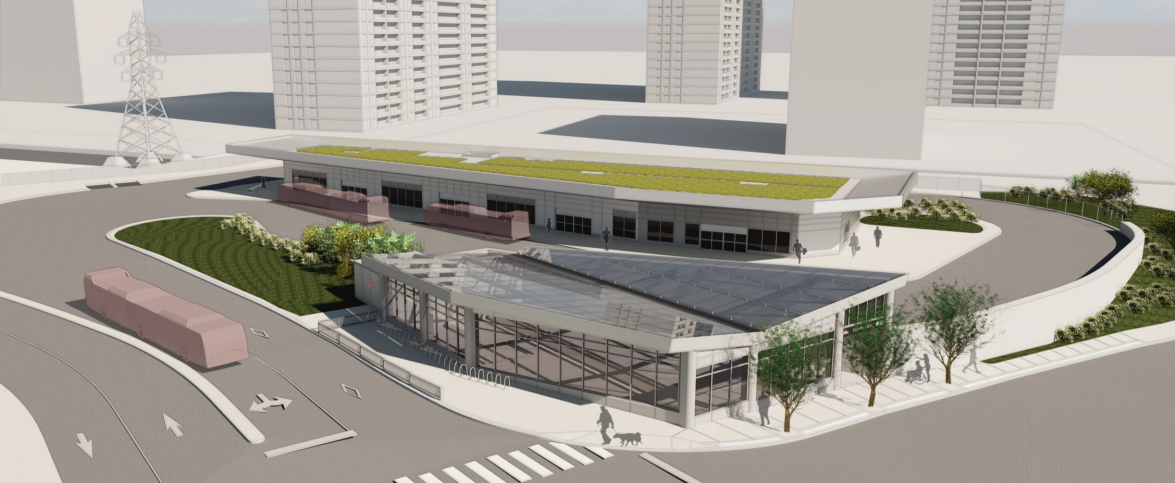 Easier Access Program
Islington Station
As part of the TTC's Easier Access program, which systematically provides enhanced barrier-free accessibility for transit riders and pedestrians at subway stations across the city, Islington Station is slated to be modernized. This will include an entirely new bus terminal and station entrance, featuring plenty of natural light and a more accessible subway station platform.
Islington Station Easier Access improvements will include:
New Bus Terminal with five bus bays. One bus bay to be designated as a Wheel-Trans stop.
New Station entrance on the northwest side of Islington Avenue and Aberfoyle Crescent, with ramps for barrier-free accessibility to the concourse level.
New Underground Bus Terminal Tunnel with retail spaces, connecting the new Bus Terminal to the existing station concourse via one elevator and a set of escalators and staircases.
One elevator to provide barrier-free accessibility between the existing subway concourse level and platform level of the Station.
Improved signage and new public art within the Station.
Sample renders of the new station: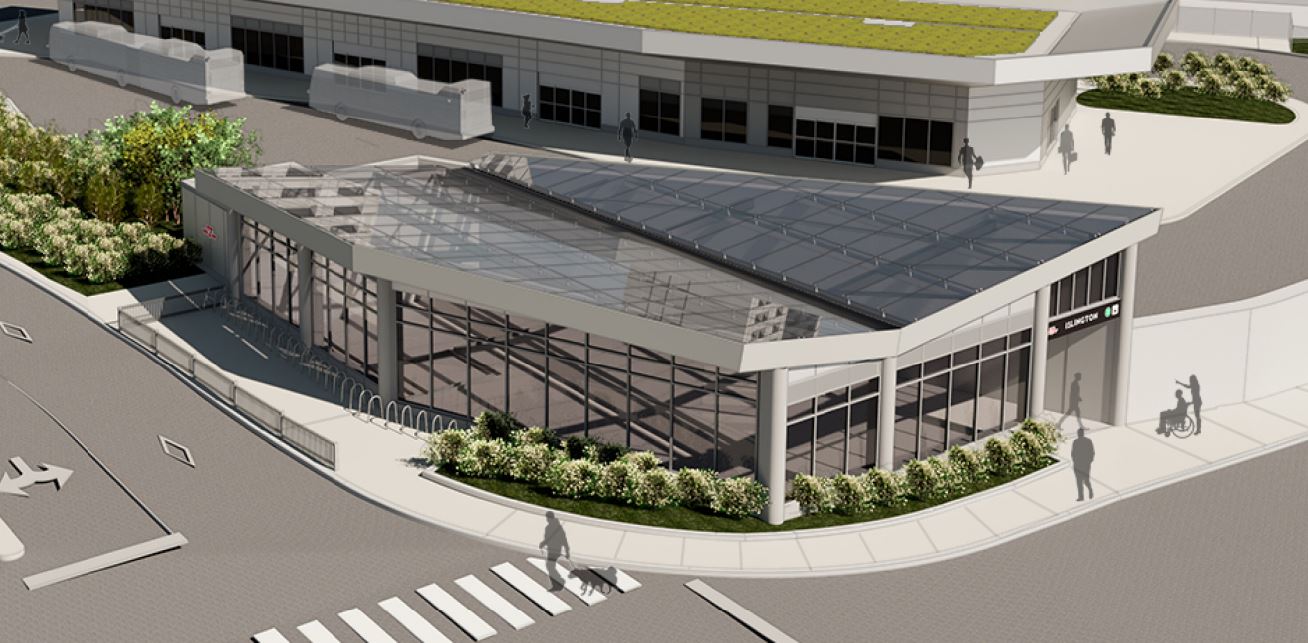 Islington Station redevelopment, exterior of the new bus terminal looking west. Image via submission to the Toronto Transit Commission.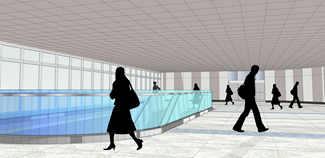 Interior view of bus terminal concourse looking east. Image via submission to the Toronto Transit Commission.
The project is phased, as the station will remain in operation for the duration of construction. Learn more about how we're making transit more accessible with TTC's Easier Access program. All TTC Easier Access projects are reviewed by ACAT (Advisory Committee on Accessible Transit).
Effective August 14, 2023 - Permanent Parking Lot Closure
Beginning in August, the TTC will begin construction of a new bus terminal to service Islington Station. This will permanently close 250 of the 534 spaces available at this commuter lot. Additional parking is available at the Islington Station Lomond Commuter Lot (283 spaces), Fieldway Commuter Lot (160 spaces), and the Kipling Station South Commuter Lot (839 spaces).
Project documents

Pre-construction community notice - July 2023 (PDF)
TTC's Easier Access Program will make all subway stations accessible to everyone, regardless of their level of mobility. Today, more than half of our stations are accessible to people with disabilities. Learn more about the complete schedule.

Station Completion Schedule

TTC is making progress towards its goal of making all of its stations accessible as part of the Easier Access program.

| Stations | Complete in |
| --- | --- |
| Donlands | 2024 |
| Castle Frank | 2024 |
| Glencairn | 2024 |
| College | 2025 |
| Lawrence | 2025 |
| Greenwood | 2025 |
| Christie | 2025 |
| Summerhill | 2025 |
| High Park | 2025 |
| Museum | 2025 |
| Rosedale | 2025 |
| Warden | 2025 |
| Spadina | 2026 |
| Old Mill | 2026 |
| King | 2026 |
| Islington | 2026 |

All schedules are subject to change.
Contact us
If you are interested in receiving updates about this project, please email your contact information to the project's Community Liaison Officer.

Please be sure to include your name, address (including city and postal code), phone number and email address. Also, please let us know how you prefer to be contacted – by email, regular mail or both.

Arjun Sahota
Senior Community Liaison Officer
Arjun.Sahota@ttc.ca
(647) 706 - 6487
Construction notices
Please check back here for future construction updates.

Alternatively, email arjun.sahota@ttc.ca to be added to the mailing list.