Greenwood Station Easier Access
The TTC's Easier Access Program is making subway stations accessible.
Station Improvements
For the latest construction updates, see our construction notices page.
---
Project Overview
This work will include a barrier-free path from the main entrance to all levels of the station including installation of:
Two elevators to access eastbound and westbound platforms
Automatic sliding station entry doors
Improved signage
CCTV – Security cameras along the accessible pathway
Public art installation as a part of the TTC Public Art Program
Please view the construction overview presentation
If you have questions, please contact: Jorida Malevi Jorida.Malevi@ttc.ca, 647-526-0923
---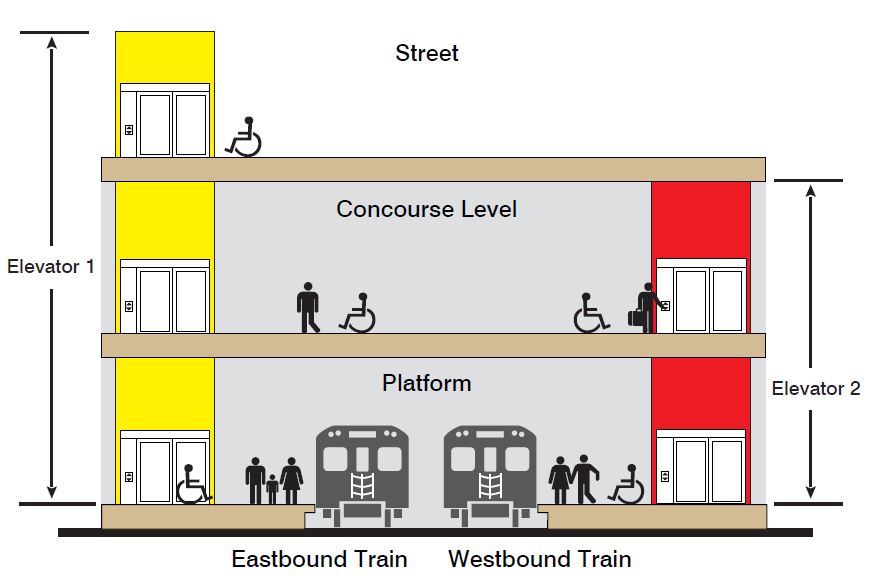 Cross Section Image of Station Elevators
Learn more about how we're making transit more accessible with TTC's Easier Access program. All TTC Easier Access projects are reviewed by ACAT (Advisory Committee on Accessible Transit).
For further information:
Jorida Malevi
Community Liaison Officer
647-526-0923
Jorida.Malevi@ttc.ca
For more information about the Greenwood Second Exit/Entrance project: New Second Exit/Entrance Planning and Consultation Process.